About Us
Perumal Murphy, later Perumal Murphy Wu was established in 1981 and since that time has continued to provide expert heritage consultancy services to public authorities, property owners and the development industry.

The company was restructured in 2004 and became Perumal Murphy Alessi in 2007 and has established a reputation for well-considered, responsive and highly professional work in all aspects of heritage architecture and planning. We have extensive experience having worked on a wide range of projects particularly in central and suburban Sydney but also throughout New South Wales. We also work with a network of heritage practitioners in the fields of archaeology, historical research and analysis, landscape architecture, structural engineering and interpretation.

We have acquired a reputation for our ability to manage a range of projects and take pride in our attention to detail, adaptability, willingness to respond to individual client requirements and ability to find creative solutions. We offer professional, timely and independent advice. Great emphasis is placed on service and we take care to listen to our clients and negotiate with other parties critical to the consent process.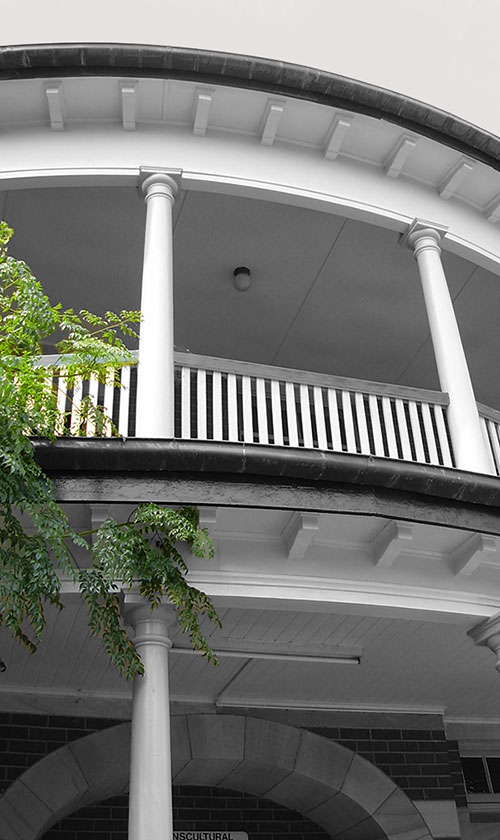 Lead Consultant
Luisa Alessi (B Arch), Heritage Consultant
Luisa is a graduate architect with project management experience and keen interest in heritage conservation. She has over 20 years experience working in heritage conservation practice during which time she has participated in a number of heritage reviews and prepared assessments for clients such as the Department of Planning and Environment, Department of Justice and Department of Education, Sydney Harbour Foreshore Authority (now part of Government Property NSW) and a number of local governments including City of Sydney, Leichhardt (now part of Inner West) and Ku-ring-gai Councils.

Luisa has undertaken historical research and written a number of heritage and impact assessments and Conservation Management Plans relating to the upgrading of various historic buildings and sites throughout Sydney and wider region. Since joining the practice in 2004 she has completed reports and has also consulted during the construction phase of works on a number of projects. She has also co-ordinated a multi-disciplinary team to complete the Conservation Management Plan and Archaeological Management Plan for the Cumberland Hospital East Campus and Wisteria Gardens, North Parramatta. She has recently completed a CMP and heritage documentation and site supervision for the Children's Court building in Albion Street, Surry Hills, and prepared documents for the new Cleveland Street Intensive English High School, Mitchell Road, Alexandria.